The wait is finally over. Download/Listen to it
here
.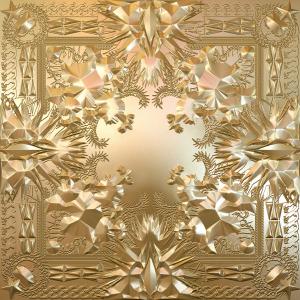 1. No Church In The Wild
2. Lift Off
3. Niggas In Paris
4. Otis
5. Gotta Have It
6. New Day
7. That's My Bitch
8. Who Gon Stop Me
9. Murder To Exchange
10. Welcome To The Jungle
11. Made In America
12. Why I Love You
13. Illest Motherfucker Alive
14. H.A.M
15. Primetime
16. The Joy
Lucky for us the tour dates start in Atlanta...those tickets will cost you a pretty penny though.
Check the dates below:
10/29/11 ATLANTA, GA PHILIPS ARENA
10/30/11 GREENSBORO, NC GREENSBORO COLISEUM
11/1/11 BALTIMORE, MD 1ST MARINER ARENA
11/2/11 PHILADELPHIA, PA WELLS FARGO CENTER
11/3/11 WASHINGTON, DC VERIZON CENTER
11/5/11 EAST RUTHERFORD, NJ IZOD CENTER
11/6/11 EAST RUTHERFORD, NJ IZOD CENTER
11/14/11 FT. LAUDERDALE, FL BANKATLANTIC CENTER
11/21/11 BOSTON, MA TD GARDEN
11/22/11 MONTREAL, QC BELL CENTRE
11/23/11 TORONTO, ON AIR CANADA CENTRE
11/24/11 TORONTO, ON AIR CANADA CENTRE
11/26/11 DETROIT, MI PALACE OF AUBURN HILLS
11/27/11 PITTSBURGH, PA CONSOL ENERGY CENTER
11/29/11 KANSAS CITY, MO SPRINT CENTER
12/1/11 CHICAGO, IL UNITED CENTER
12/3/11 NEW ORLEANS, LA NEW ORLEANS ARENA*
12/5/11 HOUSTON, TX TOYOTA CENTER
12/6/11 DALLAS, TX AMERICAN AIRLINES ARENA
12/9/11 LAS VEGAS, NV MGM GRAND ARENA
12/10/11 SAN JOSE, CA HP PAVILION
12/12/11 LOS ANGELES, CA STAPLES CENTER
12/16/11 TACOMA, WA TACOMA DOME*
12/17/11 VANCOUVER, BC ROGERS ARENA
12/18/11 VANCOUVER, BC ROGERS ARENA
We are still so impressed how this didn't leak not one track before the drop date! Hova and Ye's people say the reason the album did not leak is because they recorded every track together and took 8 months to do it. Anything involving the album they were there to regulate (listening parties, every recording, etc.)...hm...maybe more high profile artist should follow in their footsteps to keep their albums from leaking early.
Do you all like it?