There are some good one hit, one album, or handful of album wonders that came on the music scene...so what ever happened to them? We compiled a list of a few we thought of. We noticed that the rappers that fell of the map fell for a good reason...they weren't talking about shit! However some of these singers were really doing their thing and had talent! Take a look below:
Tamia
We loved her! Her popular songs include "Officially Missing You," "Still"
Donell

Jones
We loved his song "You Know What's Up" featuring the deceased Lisa Left Eye Lopez! His other songs include "Shorty Got Her Eyes on Me" "Where You Are" and definitely LOVED "Where I Wanna Be"
Blu

Cantrell

She was a one hit wonder but a very pretty girl. We all remember her song "Hit em Up Style" and video where she talked about getting a guy who cheated on her for everything...in the video she had a garage sale and sold all his stuff on his own lawn! Classic...
Lil' Jon
Before celebrity
apprentice
he was known as the "King of
Crunk
," there was a time when if he was not on your track it just was not hot. The popularity of his club fight inducing music led a lot of his records to be banned at clubs. His
CD's
featured all of the best artist. We even remember the time he was on Nick Cannon's
wack
show "Wild N Out" and he made the nursery rhyme "London Bridges" hot....we miss you...
David Banner
In recent history he has become quite a bit of the civil activist and speaker. We like his songs "Play," "
Shawty
Say" and many more. We want him back on the music scene too!
Oh remember the days when he looked like that ladies? His hit and video "How Does it Feel"
made
us want to feel on him. Now he is morbidly obese and has gotten the silver handcuffs a few times for prostitution and drugs. Please go to rehab, hit the gym, then hit the studio.
Slum Village



They should get some recognition for that hot track they had out with
Kanye
West "Selfish"...hm...where are you guys?
Ladies you know "Where My Girls At?" was your anthem back in the day. I used to think the girl who wore the cowboy hat in that video was the coolest!
Where'd
you go ladies?
Nicole Ray
One of Missy Elliott's prodigies, she came on the scene with that song "Make It Hot". I'll never forget how awesome I thought the video was where everyone was turning into cardboard cut outs. Her CD was actually pretty good....wonder where she is?
Craig David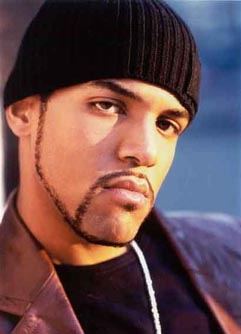 He came on the scene and made us realize there are some
hotties
over seas. He had hits like "7 Days"...(clear throat and starts singing) Monday. Took her for a drink on Tuesday....good times.
Vivian Green

Who could forget her song "Emotional
Roller coaster
"....I used to cry and think of a special someone when this song would play back in the day.
Tweet
Another one of Missy Elliott's prodigies she sang hits like "Call Me," "
Oops
" (controversial song about
masturbation
?), and was featured in "Take Away" a tribute to Aaliyah. She was definitely representing for the chocolate sisters.
"Paper Plane," and being featured on "Swagger Like Us" with 3 of the hottest rappers out seems like it would have solidified her success to stay on top...but alas! She got knocked up too early in her career and couldn't make a bounce back.
She had some serious hits too such as "
Promiscuous
Girl" featuring Timberland. However she too fell
victim
to baby fever, left the scene to have a baby, and had a hard time getting back...we miss her too...
Can you think of any other artist who fell off the map you want back on? List them! Tell us who you miss? Who fell off the map that you hope never finds a GPS? Let us know!