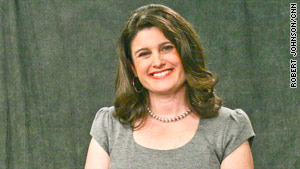 Last week we posted an article by Tracy McMillan called
"Why You're Not Married"
...many of you loved it, some of you hated it, and everyone had opinions on it. Here is Jessica Ratvitz response article entitled
"Why I'm Not Married (and it's not because I'm an Angry slut)."
We thought this offered some very valid points from another persepctive. Read below:
"I'm not sure how it took nearly a week for her Huffington Post column, "Why You're Not Married," to land in front of me, but it finally did. And now I'm fired up -- not in an angry way but in the sort of way that made me skip to my desk, excited to type.

To hear it from the thrice-divorced McMillan, I'm 41 and not married because of one (or more?) of six reasons: I'm a bitch, a slut, a liar, shallow, selfish or not good enough.

Wow. Is that all? Maybe I smell, too. "